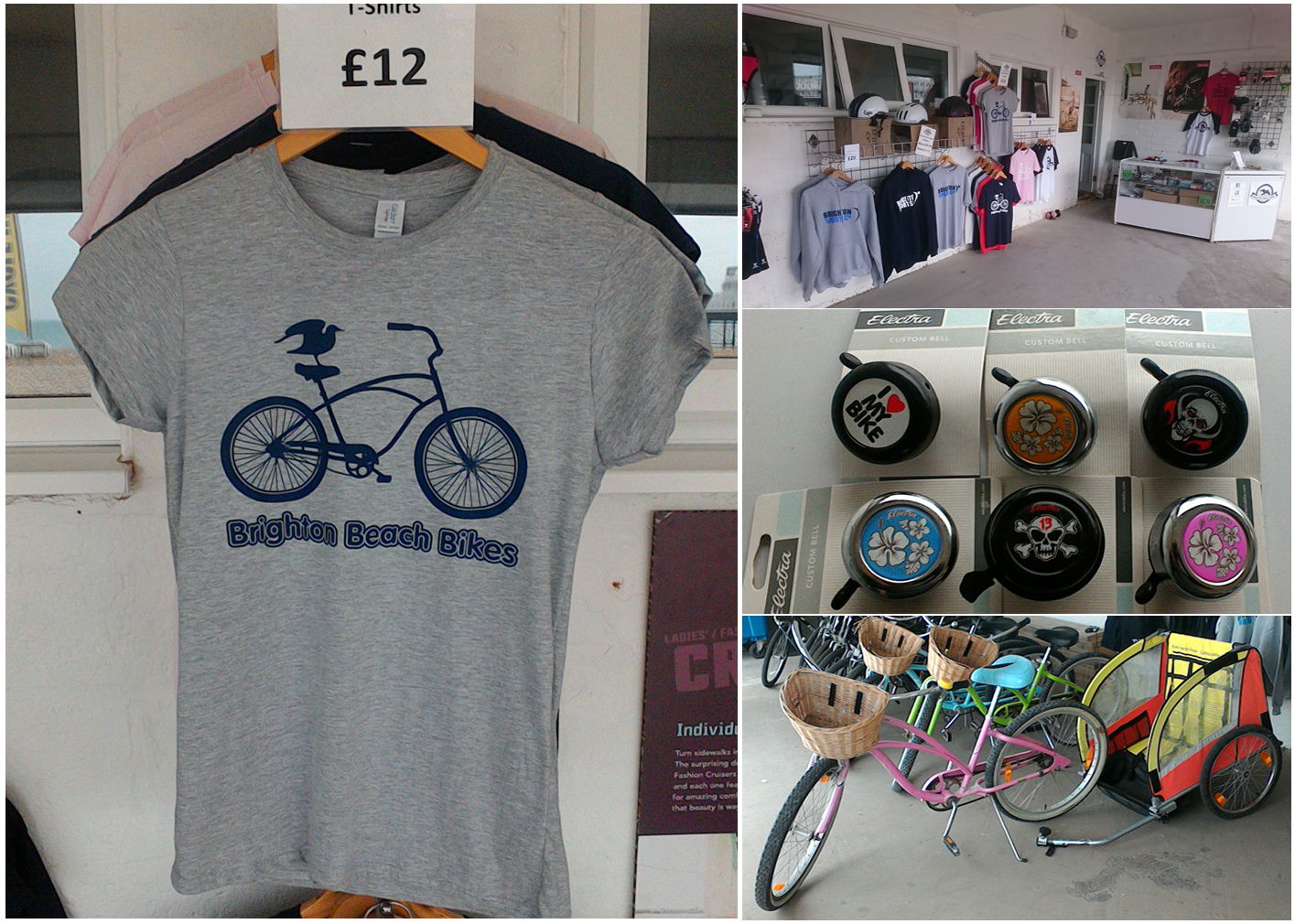 Shop at Brighton Beach Bikes
More than just a bike hire shop. Befitting our California style we have bike accessories to make your bike look fun and funky. Great looking bells, coffee cup holders and wicker baskets and if you get to the beach and have either forgotten your lock or got a puncture then we have essentials to help you out.
Made an unexpected visit to the beach and its turned out hot and sunny? Then no worries we have swimwear, towels and more so you don't have to leave early. We've also a full range of our specially designed t-shirts, perfect for a souvenir or gift to take home.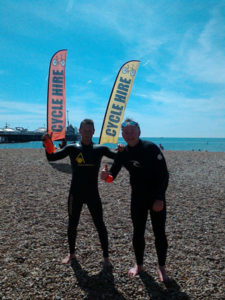 Swim at Brighton Beach Bikes
At Brighton Beach Bikes we are experienced sea swimmers, swimming most mornings from May to October. In town and want to swim with a group? Then feel free to join us, usual swim time is 10am, but always good to check ahead. Want to swim another time? Then feel free to leave your stuff with us whilst you go in. Being a former lifeguard we are able to advise on best places to swim, tides and other questions about the local environment.
Every year we also host the Brighton Pier Open Water Swim, ask at the shop for more details or visit out sister website brightonsports.co.uk [add in link]
As well as having a full range of beachwear we stock goggles and other swim kit for sea swimming.  Stock is always varying, so if you are after something and can't find it, it's always worth dropping us a line.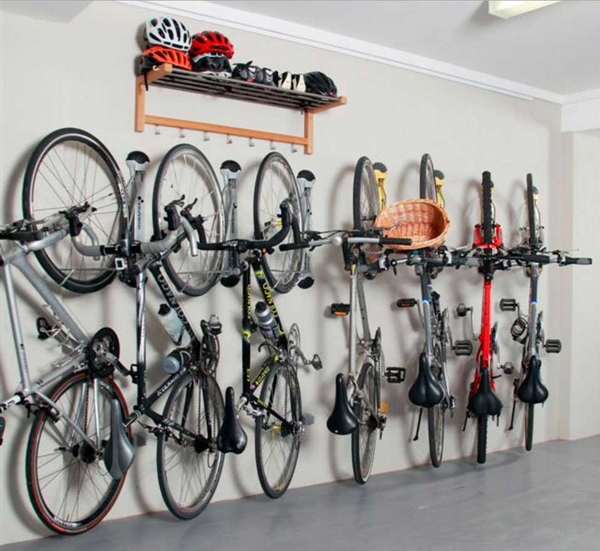 Bike Parking
With bike theft on the rise continuously it seems, at Brighton Beach Bikes you can park your bike in our secure area for £5 per day. Here, your bike will be out of the public eye and you'll be able to enjoy your visit to Brighton Beach with the peace of mind knowing your prized possession is safe and sound. Bike parking is available during shop opening hours, please check in advance for these hours. Overnight storage can be arranged, please check ahead to make sure though. Please note - we may be closed due to bad weather from time to time, if so, bike parking won't be available then.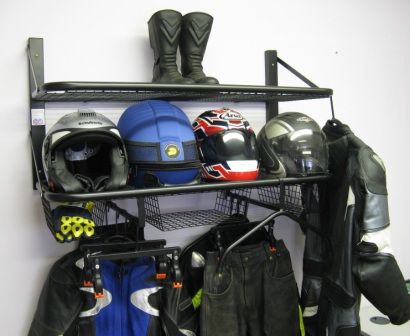 Motorcycle Helmet and Leather Storage
Experienced the joy of the ride on the bike down to Brighton to enjoy the sunshine but now not so keen on walking round in your leathers and carrying your helmet? Well your problem is solved, store your helmet and leathers with us for the duration of your stay in Brighton. For £5 for one or £7.50 for two people we'll store everything in the secure area of the shop. Just remember to bring your spare clothes.